Learn How to Start Making Passive Income by Selling Printables on Etsy!
Please note: This course is currently being created and the content is being dripped out over the next few weeks.
Printables are just a name for a digital product that people can buy on Etsy and print out at home. Some common examples of printables are checklists, planner pages, calendars, invitations, and wall art; but the possibilities are endless!
Do I Need Anything Special To Start?
You just need a computer. There are no other upfront fees to get started. Etsy charges a small listing fee for each new product you list for sale, but we will give you a link that gives you 40 free listings so you have plenty of time to learn and grow your shop before you need to pay anything out of pocket.
What Does The Course Include?
So Much!

Everything to get you started!

You will get lifetime access to our course plus you will get to join our VIP Friends Community.

Within the course I am literally going to guide you through step-by-step to:
Ready to Start Your Shop and Start Your Journey to Passive Income?
I'm So Excited To Help You Start Making Money!
So, Etsy has a thing where when you make a sale the notification sound is a

CHA-CHING!

I cannot wait until you hear that first Cha-Ching sound from your phone! It's the best feeling and when you hear it for the first time you'll know you are officially making passive income.

You can totally do this! I'm so pumped your joining me and I'll see you in there!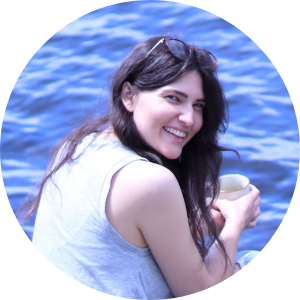 Chelsea is a passionate Entrepreneur who lives in Upstate, NY with her husband and two fluffy cats. She loves coffee and usually has a cup of it in her hand. Chelsea originally pursued a career teaching communication skills to elementary children and has a Bachelor's Degree in Communication Sciences. She realized though, that her passion is teaching people how to become entrepreneurs themselves and start businesses of their own!